This year's workshop :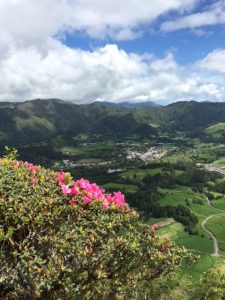 Passages: Azorean odyssey for renewal , resourcing, and discoveries.
A 5 day retreat to resource and replenish body and spirit in the natural splendor of the Islands of the Azores. In our exciting odyssey , we will discover different islands and use the natural metaphors of our crossings to connect with our own resources; with the opportunity to:
Voyage in time and space, discover these unique islands
Re-contact and restore your resources
Move forward toward your personal / professional visions in a supportive environment
Activities will include:
Discover as yet uncharted territories both within and without:
Narrative conversations and exercises drawn from a variety of sources will help you clarify your dreams and visions and negotiate your life passages.
Dates : June 13 – June 19, 2021
(Details of this new adventure have been updated )
Please click here for a detailed brochure.(note: dates are still for 2020)
Please click here for logistical details brochure.