The 2021 workshop will take place in the Ile de Groix, Bretagne: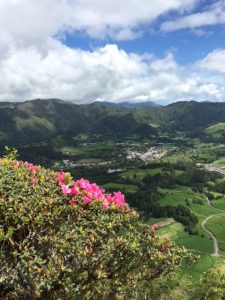 Passages: The Azorean odyssey for renewal, resourcing, and discoveries found another destination for 2021.
Because of the uncertain travel context, the decision was taken to move the retreat to  the natural splendor of the Island of  Groix, off the coast of Bretagne. In our odyssey , we will use the natural metaphors of our crossings to connect with our own resources; with the opportunity to resource and replenish body and spirit and:
Voyage in time and space, discover this unique island
Re-contact and restore your personal resources
Move forward toward your personal / professional visions in a supportive environment
Discover  uncharted territories both within and without…Activities will include:
Narrative conversations and exercises drawn from a variety of sources and disciplines to help you clarify your dreams and visions and negotiate your life passages, activities and hikes in nature, exploring the island…
Dates : June 16 – June 22, 2021
Please click here for brochure (brochure not yet updated, please contact me directly) you can also check out their site : http://www.groix.fr/
Please click here for logistical details (not yet updated).